Minnewaska Cabins
Cabins for Rent at Lake Minnewaska
Lake Minnewaska is located 130 miles northwest of the Twin Cities. Nestled between the towns of Glenwood and Starbuck, Lake Minnewaska is the thirteenth largest lake in Minnesota. With over 7,000 acres, the lake is known for it's great fishing, swimming (sandy lake bottom), and water sports.
Lake Minnewaska has four excellent bars and restaurants, two fantastic beaches and three beautiful golf courses nearby. The area is ideal for shopping, dining and entertaining.
For winter enthusiasts, ice fishing inhabits the lake and snowmobile trails are abundant throughout the area. Pope County features deer, duck, geese, pheasant and turkey for the hunting season.
Cabin #1
27091 Bass Beach Road, Starbuck, MN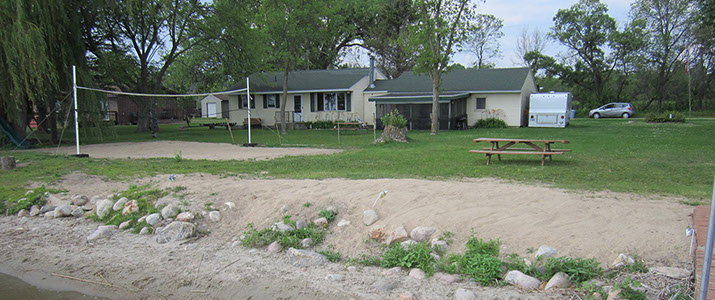 This three bedroom, two bath fully furnished cabin is able to accommodate up to 20 people. It is equipped with a bunk house and travel trailer on a large lot. The lot features plenty of parking space and 150 feet of beautiful sandy shoreline.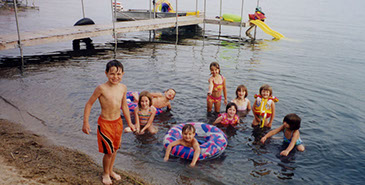 This cabin also features a rainbow play system for children, a screened in porch, swimming dock, boat dock, boat lift, sand volleyball court, fire pit, basketball hoop, bean bag toss, croquet and more.
This property is ideal for family reunions, work groups or large functions. Small groups are also encouraged.
No Smoking and no pets please.
Rental rate is shown on the Cabin Fee Schedule page.
Cabin #2
23379 North Lake Shore Drive, Glenwood MN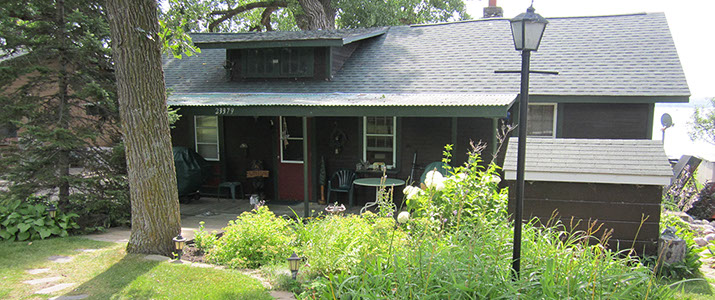 Located just a few feet from the lake, this cozy 3 bedroom fully furnished cabin will delight you.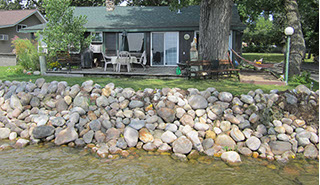 Located close to a popular bar and restaurant in the town of Glenwood, Minnesota. This cabin features a nice deck over looking the lake and also includes a dock and lift.
Maximum occupancy is eight people.
No Smoking and No Pets Please.
Rental rate is shown on the Cabin Fee Schedule page.
Reservations Policy
Full payment is required before you check in.

A deposit of $400.00 is required at the time of summer booking & $200.00 is required for a school year booking.

Deposit will be returned to you once a "check out" inspection is given.

Check in and checkout times are shown on the

Cabin Fee Schedule

page.
Call Ed to make your reservation at 612-360-5298.